Learn the Essential Guidelines for Forklift Operators:
Forklift Pedestrian Safety Tips and More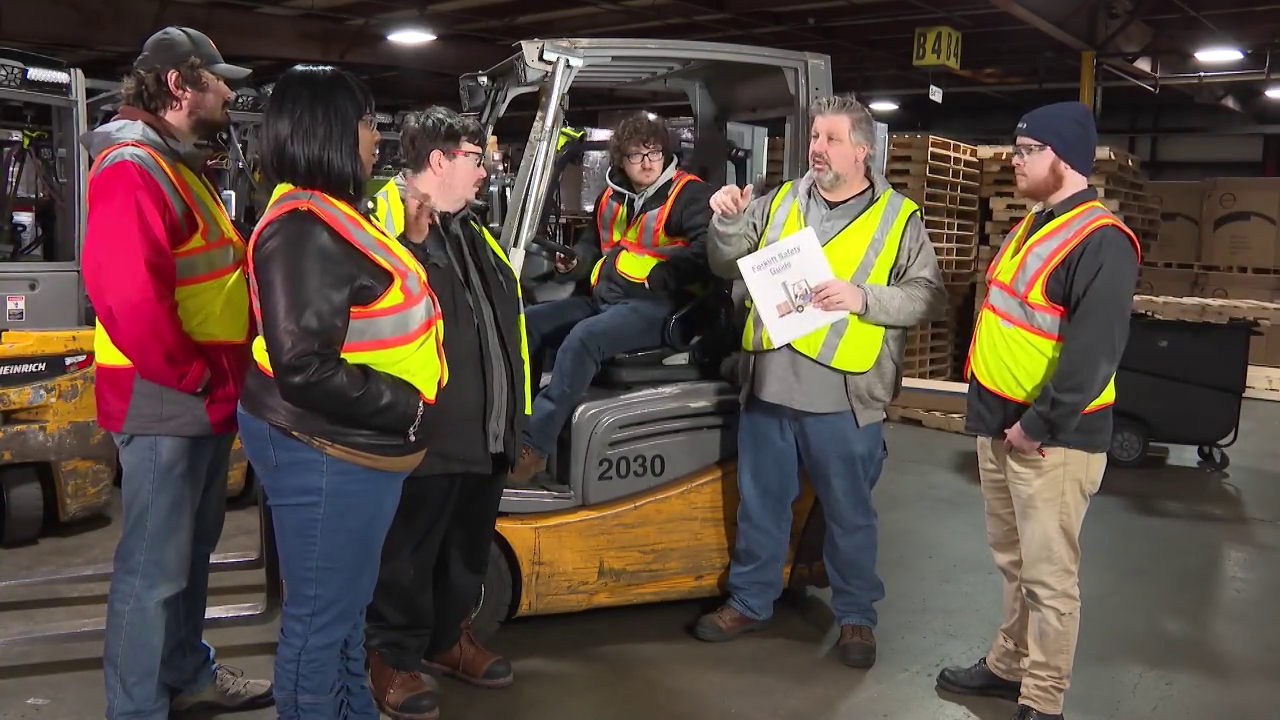 Workplace safety is of utmost importance, especially when dealing with heavy machinery. If your organization uses a lift truck at all in daily tasks, it's critical your employees are properly trained to handle and operate this equipment. But what information is necessary to drive this type of vehicle safely for work? This can serve as your guide to all things forklift and pedestrian safety.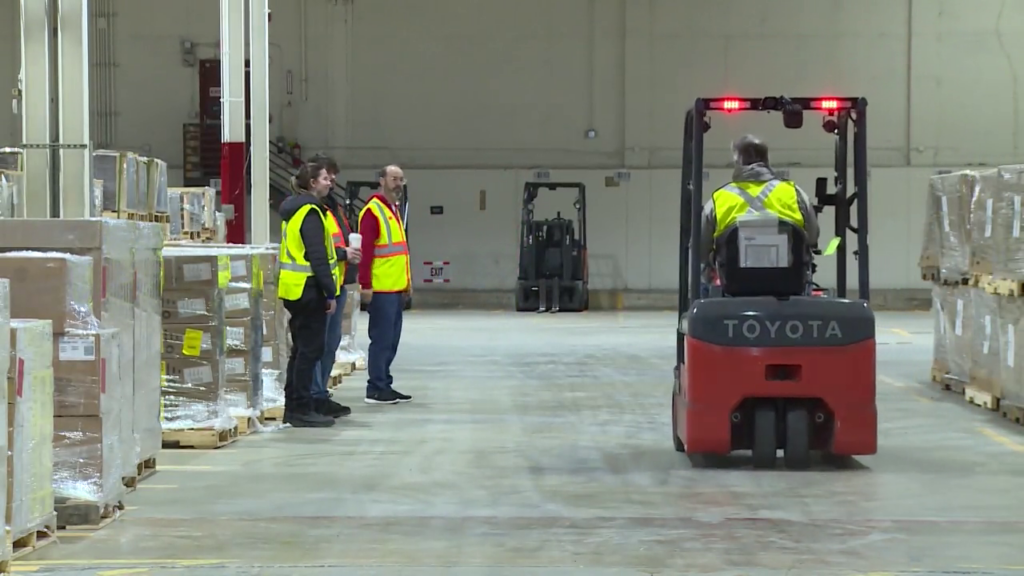 By learning audible and visual signs, knowing the rules and regulations and gaining more understanding of forklift safety, you can better protect workers and pedestrians from incidents. Here are critical pieces of information for forklift operators to know.
Importance of Pedestrian Safety and Proper Training
Forklifts are extremely beneficial machines, most commonly used in warehouses, storage facilities and any other location that requires the movement of heavy materials. The problem is, forklift accidents happen often. In fact, OSHA's most recent estimates indicate that between 35,000 and 62,000 injuries occur involving a forklift every year — and 36% of those injuries are forklift pedestrian accidents. This number is staggering, highlighting the extreme danger that can arise when operators aren't given the proper guidance on how to handle traffic-heavy work areas like pedestrian walkways. 
When workers are given the ability to drive a forklift on or around a work site, the employer is trusting this person understands how to make the people around them as safe as possible. The pedestrians in the area trust the forklift operator has received the necessary training and knows how to keep civilians out of harm's way. 
An issue arises when workers haven't been given essential information on what to do in the event of an incident or emergency involving these pedestrians. It makes the location dangerous for the vehicle operators and for the bystanders around them.
Forklift driver safety training is crucial to minimizing accidents and fatalities on the job. On top of that, it's also beneficial for your company's bottom line. Accidents can place a huge financial burden on businesses from damaged goods and property. When items or other machinery are destroyed due to a forklift incident, the company is held responsible for replacing these damaged goods. This can put a huge dent in the business's budget. Ensure everyone on your crew is trained to avoid these types of problems.
Furthermore, having a team equipped with a deep understanding of forklift safety best practices and pedestrian safety allows your business to run efficiently with few operational hiccups. Skilled operators can handle materials more effectively, which can result in increased productivity and lower costs in the long run. When employees are provided with extensive instruction, they're given the ability to succeed on a daily basis, leading to more confidence in their skills and higher job satisfaction. 
Forklift Training: Must-Include Topics
If you're trying to stay compliant and thoroughly train your employees, there are a few different regulations you'll need to follow — the main one coming from OSHA. OSHA regulates the safety and health of your company's working conditions to make sure each and every individual has what they need to be protected and happy.
OSHA requires forklift operators to be trained on several different topics, including:
General principles of safe forklift operations.
Hazards created by using forklifts in the workplace.
The general safety requirements of the OSHA-powered industrial truck/forklift standard.
Operating instructions, warnings and precautions for the type of forklift the employees will be using.
Differences between a forklift and an automobile.
Forklift controls and instrumentation.
Engine and motor operation.
Steering and maneuvering.
Visibility and restrictions due to loading.
Forklift capacity.
Forklift stability.
Vehicle maintenance.
And more.
To keep pedestrians safe, forklift operators must obey the three-foot rule: If a pedestrian is within three feet of the forklift, the operator must stop. This is because anything closer than three feet is not considered a safe distance. The warning zone is six feet. When a pedestrian is within six feet of the forklift, the pedestrian and forklift operator must be on high alert and maintain eye contact.
Forklift Dangers: Obstacles Operators Need To Be Aware Of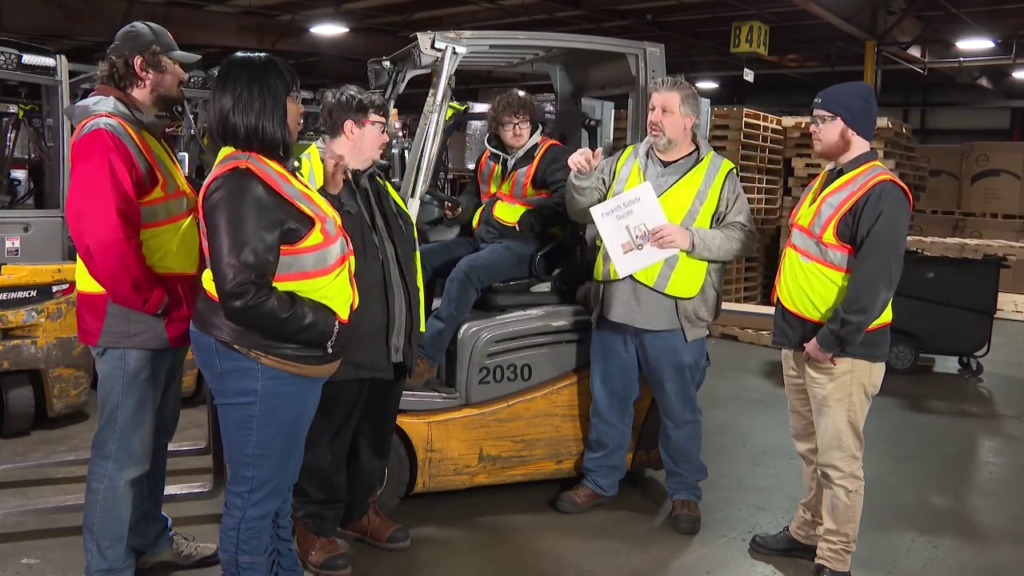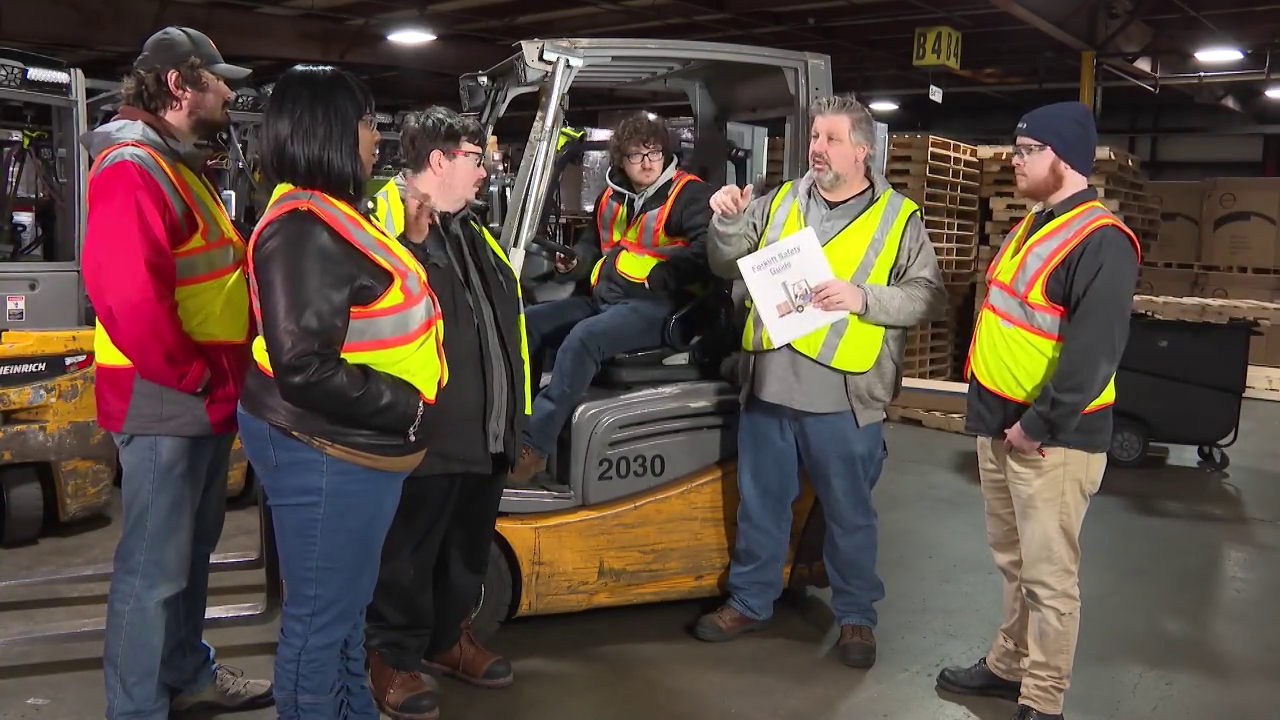 To maintain a safe work environment, it's important to be aware of possible dangers and know what to do if you experience any of them. Individuals who have the necessary instruction on how to operate machinery shouldn't have to worry about a catastrophic incident occurring, but it's beneficial to always be cautious whenever in or around a forklift, no matter what.
The top potential dangers of operating a forklift include:
Improper use.
A blind spot or blind corner.
Unsecured loads.
Docks and ramps.
Fueling.
Pedestrian traffic.
Attachment hazards.
Overhead obstructions.
Forklift traffic.
If one of your operators does experience an accident caused by these or other hazards, it's important to ensure they first seek medical attention if needed. Your employees' health and the health of customers or pedestrians is the most important thing to consider. Then, the individual should report the accident to your or another company lead who will know the appropriate steps to take to investigate the incident and prevent future accidents from occurring. You should document the accident by taking pictures of the scene and writing a report on what happened.
How Proper Forklift Safety Lessons Can Prevent Incidents
With the use of a forklift comes great responsibility. Operating a large machine like this requires knowledge and training to ensure the public is safe and proper forklift maintenance takes place. But not just any training will do. Your team deserves the best possible solution to cover every necessary detail about forklift and pedestrian safety so the entire group can confidently conduct their work on a daily basis. 
Video Training Power delivers high-quality training videos meant for classroom-style learning and in-depth team instruction groups. Not only do we ensure the teaching is informative, but we also make certain each video is engaging and interesting for its audience. This enables employees to gain vital details and helps ensure your company stays compliant with all rules and regulations. 
Dive deep into the required topics of forklift safety with premium training videos perfect for a group setting. Always provide up-to-date information and spark discussions with engaging courses tailored for corporate instruction. 
Ready to raise the bar on your training? Get started with Video Training Power today.
---